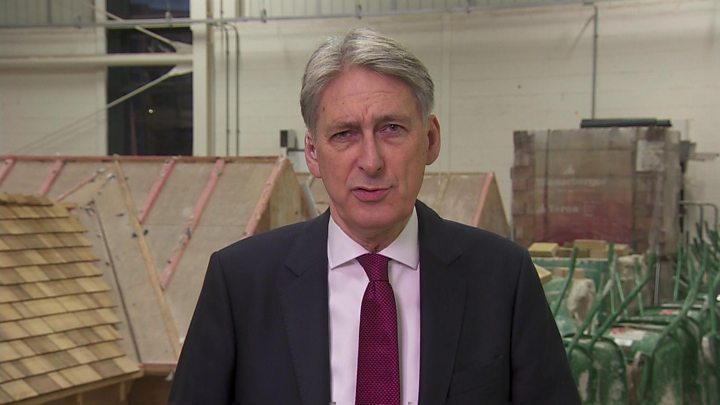 Philip Hammond says he hopes to prove the bleak economic forecasts released in his Budget wrong.
The chancellor said clarity around Brexit would increase consumer confidence and lead to higher growth in the economy.
But a new report has warned of the longest fall in people's living standards since records began over 60 years ago.
Labour said Mr Hammond was "cut-off from the real lives of people".
The reduced growth forecasts, blamed on the economy's flat productivity, threatened to overshadow a series of announcements in the Budget.
These included a cut in stamp duty for most first-time buyers, and setting aside £3bn for preparations for the UK to leave the EU.
BBC political editor Laura Kuenssberg said Mr Hammond, who has been under pressure from Eurosceptic Tory MPs, would be "broadly content" with how his big day had played out, but that "very difficult questions" about the state of the economy remained.
There is a warning by the Resolution Foundation think tank that the squeeze on people's incomes is set to last longer than that which followed the post-2008 crash.
Too gloomy about Brexit?
The chancellor told BBC Breakfast there was always going to be uncertainty about the outcome of Brexit negotiations.
But he said moving into 2018 there would be a "sense of movement", and that "confidence will return, certainty about the future will return, businesses will start investing, consumers will start buying big ticket consumer items again and that will help to get our economy growing again faster".
He also denied being "gloomy" about the UK's prospects outside the EU, a criticism he has faced from some within his party.
The £3bn cash would help prepare for a "range of outcomes" he said.
"As we move forward we will hopefully be able to gradually narrow down that range of outcomes."
On the predictions by the Office for Budget Responsibility, he said: "The challenge for us as a nation is to prove them wrong."
Shadow chancellor John McDonnell said the hit to the economy would "hit all of society".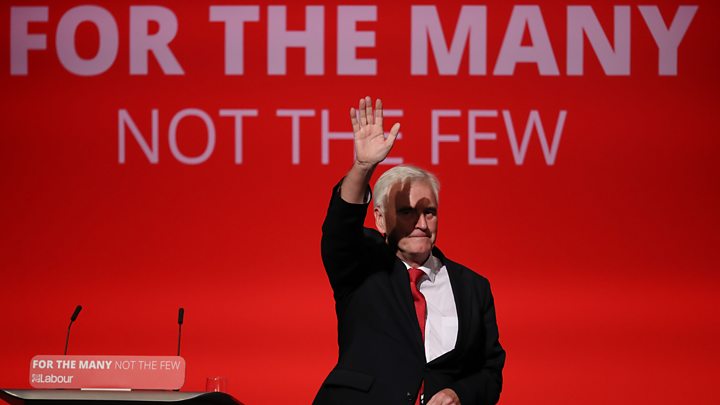 He said more government intervention and extra spending would "pay for itself" and alleviate the UK's productivity problem.
How bad is the economic picture?
The chancellor said the economy continued to "confound those who seek to talk it down" by creating jobs and continuing to grow.
But the independent Office for Budget Responsibility soon signalled that it was less optimistic about the future, slashing its 2017 growth forecast from 2% to 1.5%.
Output, it added, would be weaker than previously thought in each of the subsequent four years.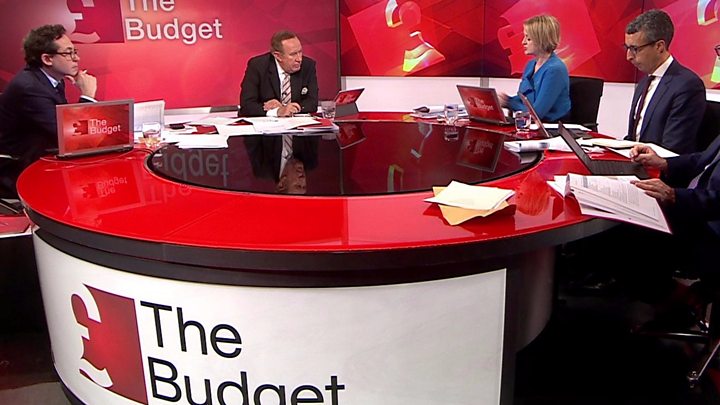 It warned that public spending cuts and Brexit-related uncertainty would "weigh on the economy" while the "remarkable" struggle that the UK economy has endured in bouncing back from the 2008 financial crisis, in terms of lost productivity, would also have major dampening effect.
To put the figures into perspective, while there have been three recessions since the early 1980s there has not been a period since then when growth has been forecast to dip below 2% for more than three years in a row.
What does this mean for families?
The poor outlook for the economy will put an extra strain on the public finances and will impact negatively on family finances, leading economists are warning.
The Resolution Foundation says disposable incomes are now expected to be £540 lower by 2023 than forecast in March, largely as a result of weaker pay growth.
In a new report, it says real disposable incomes are now set to fall for 19 successive quarters.
Tax and benefit policies will downward pressure on living standards and upward pressure on inequality, it says, and will take an average of £715 away from the poorest third of households a year, while giving £185 to the richest third.
The Institute for Fiscal Studies, which will give its verdict on the Budget later, says it is highly unlikely Mr Hammond will meet his target of balancing the books by the mid 2020s.
"To get there we would have to have another round of spending cuts," IFS director Paul Johnson told the BBC. "Given how hard it has been to get where we are, I think that is going to be pretty tough."
Will the stamp duty holiday prove a game-changer?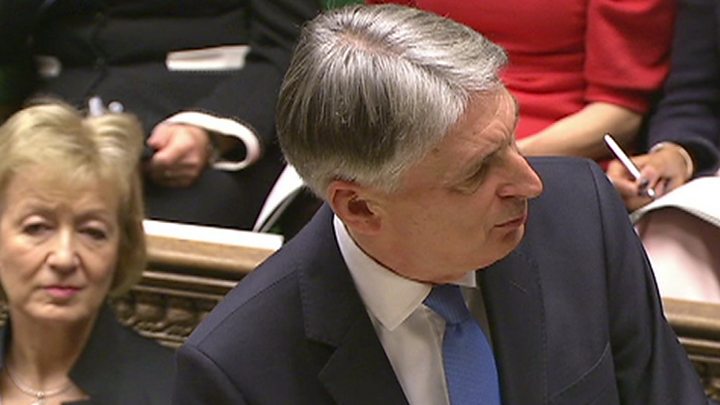 Mr Hammond's "rabbit out of the hat" moment was his pledge to scrap stamp duty for first time buyers purchasing homes worth up to £300,000.
Stamp duty is a tax paid by people when they buy a home worth more than a certain amount.
Mr Hammond said the change, which would also see those buying properties worth up to £500,000 paying no tax on the first £300,000, will benefit 95% of first-time buyers.
But in its assessment, the Office for Budget Responsibility said the main gainers would be those who already owned a home.
It also said the cut, which will initially only apply in England, Wales and Northern Ireland, would push house prices up by 0.3% and predicted it would only lead to an extra 3,500 first-time buyer purchases.
Treasury minister Liz Truss said 0.3% was a "minor increase" and the main beneficiaries would be those struggling to get on the housing ladder.
What were the other key announcements?
Freezing alcohol duty apart from an increase in duty on high-strength white ciders
The price of 20 cigarettes goes up by 28p and by 41p for 30g of rolling tobacco
A promise to fund a pay rise for nurses if one is recommended by an independent panel
A one-off tax on new diesel cars that do not meet latest emissions standards
£28m for Kensington and Chelsea council for counselling and regeneration after Grenfell Tower fire
Bringing forward a planned cut in business rate rises by two years to 2018
Support for electric cars including a £400m charging infrastructure fund
A new railcard offering discounts to those aged between 26 and 30
Changes to universal credit to bring the overall waiting time down from six weeks to five.
The Budget in charts:
Here are some different ways of looking at the economic picture:
What did Tory MPs make of it?
MPs privately told the BBC the Budget was "very solid" and had been "well received" while one said it contained "nothing too dangerous" and would pass intact.
While conceding the economic downgrades were "significant", Nicky Morgan – chair of the Treasury select committee – said he had "taken a common-sense approach" and "balanced fiscal credibility with demands for spending on multiple fronts".
Leading Brexit supporter John Redwood said the Budget was full of "good proposals", including the help for first-time buyers.
But opposition parties have said the measures go only a small way to addressing the housing crisis in the country, and that an extra £2.8bn for the NHS in England up to 2022 is insufficient.
Labour has said the Budget laid bare the Conservatives "record of failure" and predicted that it was set to "unravel" in the coming days.
What are the pundits saying?
The Daily Mail welcomed Mr Hammond's "Brexit optimism" and his help for young people.
But the Guardian said the chancellor could not hide from the economic reality.
A point also taken up in the Financial Times.